Sport mountain bike tours for all-terrain bikers.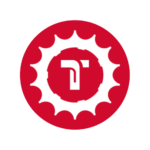 All mountain routes in stages.
In the all-mountain stage routes you will find technical difficulties both uphill and downhill. Some trialera… and even some jumps. There will be a bit of everything along the way: forest tracks, rocky sections, trails… You may encounter small portage stretches at some stage.
Blue-red routes have a higher percentage of forest trails than red routes. In the red-black routes the trails and trialeras that we will find will be more complicated and technically demanding: probably there will also be some jumps.
An amazing mountain bike route in stages that will take you into a millenary territory: The Sobrarbe. He pedals in (almost) absolute solitude.
Discover this route in stages on MTB or Road, which runs along the interior and coasts of Castellón. Enjoy the magnificent views!
A route in stages through the best landscapes of Central Catalonia. The magical mountain and mecca of Catalan cycling awaits you!
It runs along roads, tracks and trails ideal for mountain biking. Discover this unique place in the world called Lanzarote.
The mix and contrast of cultural, gastronomic and natural resources are the main arguments of this route.
A mountain bike route in stages between the sea and the mountains through the Penedés Denomination of Origin territory.
Walking along the trails and tracks you will discover an Ibiza that will surprise you with its tranquility and exotic coves.
Are all all mountain routes the same?
No. We distinguish three levels of technical difficulty of routes that could be considered all mountain. Those marked in blue-red are somewhat easier technically than the red routes. Thus, the red-black routes include more complicated sections that require more experience in handling the bike in descents and trials. If you want to know more, check our
color chart
.