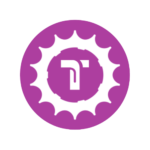 Tracks Girls
Group adventures and stages for women with a passion for mountain biking.
A two-day cycling meeting that will take you to the viewpoints of Ordesa and the lands of Biesca.
A stage in Soria designed for women who are passionate about mountain biking. Two days of routes, laughter? and a lot of content!
Are you ready to move to the next level?
Discover the initiation routes for adults and trained youngsters. More physically demanding.
Soria is known for the beauty and tranquility of its landscapes and also for being a land of legends.
Tracks DO Bacus is a route by stages with the Pla de Bages Appellation of Origin to discover the central Catalonia by mountain bike.