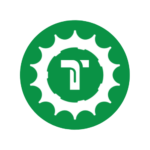 Tracks for the whole family.
Take the bikes and have fun as a family like never before with our routes.
A 2-stage route full of adventure and fun. A 100% cyclable route designed for the little ones.
Enjoy with the family during the day the fantastic views of the mountains and the gastronomy and tranquility of the nights.
Adventure to enjoy with the family with children from 8 years old. Discover the Senda del Oso, the Winter Park or the route of the meanders.
Are you ready to move to the next level?
Discover the initiation routes for adults and trained youngsters. More physically demanding.
Soria is known for the beauty and tranquility of its landscapes and also for being a land of legends.
Tracks DO Bacus is a route by stages with the Pla de Bages Appellation of Origin to discover the central Catalonia by mountain bike.